Bouquet of Patrons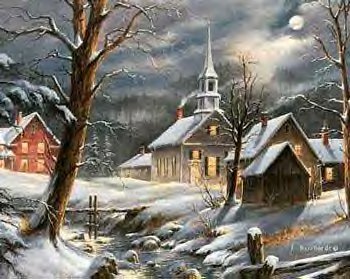 Donations are welcomed at any time from individuals and businesses. Donor contributions make a great difference in supporting our ability to provide great choral music to the Lompoc Valley for the enjoyment of local audiences and singers. We also raise money to give two $500-dollar student scholarships in hopes of promoting the arts and music in our community.
The Chorale is a non-profit (IRS 501 C-3) organization known as the Lompoc ValleyMaster Chorale. Donations are generally tax deductible to the donor. Persons making a donation are considered to be supporting members of the Lompoc Valley Master Chorale and all donations will be acknowledged in the concert programs. The desire on the part of any donor to remain anonymous will be honored.
Donations can be made by selecting a contribution level from our Bouquet of patrons. Checks can be made payable to the Lompoc Valley Master Chorale. To donate, please complete the following Patron Donation Form and mail it in with your payment to LVMC, P.O. Box 24, Lompoc, CA 93438.
The Lompoc Valley Master Chorale would like to sincerely thank the patrons who have generously contributed to the Chorale this season. The following list represents donations received as of 18 November 2018. We apologize for any omissions or errors. Please let us know so we may correct it in our next program.
Contribution Level
Patrons
Daisy - $10 to $49
Patricia Nurenberg
Bob and Judy Carpenter
Richard and Alice Clark
Kathleen Puntar
Kathi Downey
Enrique & Connie Aguilera
Hair Designs by Reyna DePrater

Carnation - $50 to $74
Martha Hicks
Darcy Brady
Dorothy Whiteside
Walter & Lola Day
Charley Blair
Shirley Spitzer
Beverly & Delman Howe
Barbara Dameron
Jennifer Williams
Joyce Baker
Spike & Karen Valencia
Brenda M. French

Sunflower - $75 to $99
Rose - $100 to $199
Alan Benson
Cynthia Lange
Vivian Dew
Maureen Tolson
Gregory Brown
Sandy Healy
Judy McKinnon
Carol Day
Betty Staight
George & Wilma Kennedy
Steve and Nancy Straight
Kay's Friends
Craig Scott
Yun Murphy

Dahlia - $200 to $499
Vivid Financial
Dick & Lynne Dixon
Tom and Mary Lou Parks

Orchid - $500 to $749
Steve and Cathy Pepe
Larry Li

Lotus - $750 to $1,000
Friends of the Master Chorale
Lynn & LaVelda Clock